Why should you join a Micro Community?
Join your Micro Community so you'll be part of the conversation during a wildfire or any disaster. Learn what your neighbors are doing to harden their homes. Talk about address signs on your homes, driveways, and entrances to your private roads. Your information and conversations are private – only your Micro Community members can see them! The information you submit via the form below will not be posted here or anywhere.
To join a Micro Community, fill out this form:
Please fill out the official FireWise USA Survey! We need this to become an official Firewise USA-recognized community!
Click here to read about and fill out the survey!
Tips for using this forum
To see the Home page, click the Firewise logo at the top left: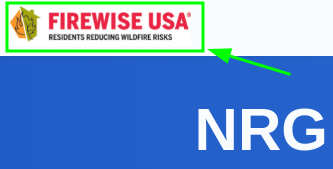 To see all categories that you can access, click "Categories" on the main page: